Description
$169 (in limited stock)
Raspberry Pi 400 Personal Computer Kit
Your complete personal computer, built into a compact keyboard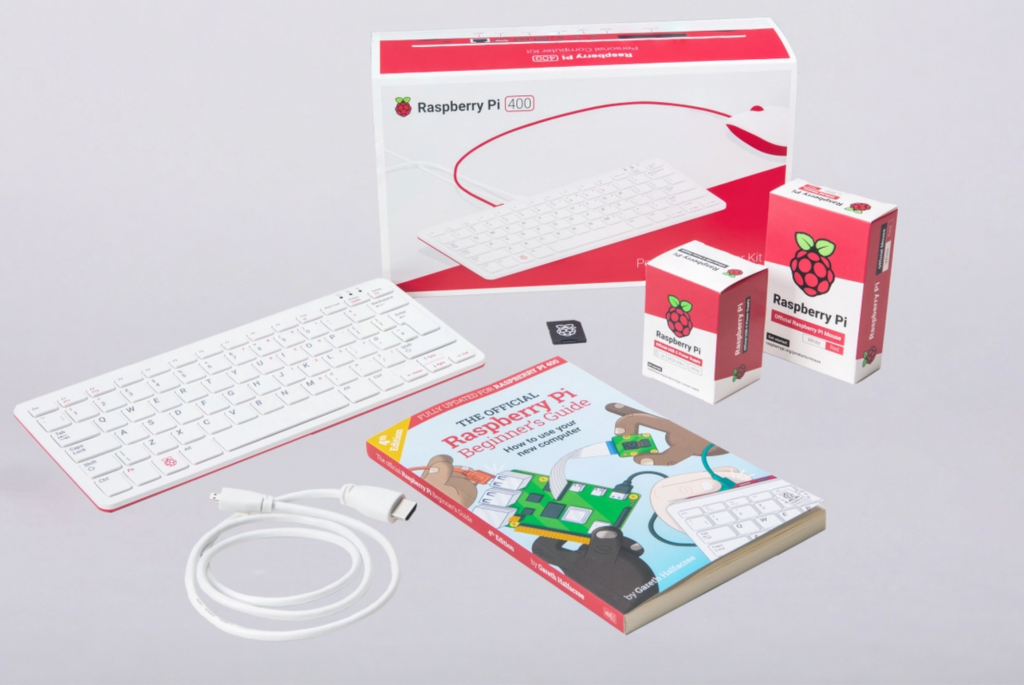 It's a computer. Neat.
Raspberry Pi 400 specification
Broadcom BCM2711 quad-core Cortex-A72 (ARM v8) 64-bit SoC @ 1.8GHz
4GB LPDDR4-3200
Dual-band (2.4GHz and 5.0GHz) IEEE 802.11b/g/n/ac wireless LAN
Bluetooth 5.0, BLE
Gigabit Ethernet
2 × USB 3.0 and 1 × USB 2.0 ports
Horizontal 40-pin GPIO header
2 × micro HDMI ports (supports up to 4Kp60)
H.265 (4Kp60 decode); H.264 (1080p60 decode, 1080p30 encode); OpenGL ES 3.0 graphics
MicroSD card slot for operating system and data storage
78- or 79-key compact keyboard (depending on regional variant)
5V DC via USB connector
Operating temperature: 0°C to +50°C ambient
Maximum dimensions 286 mm × 122 mm × 23 mm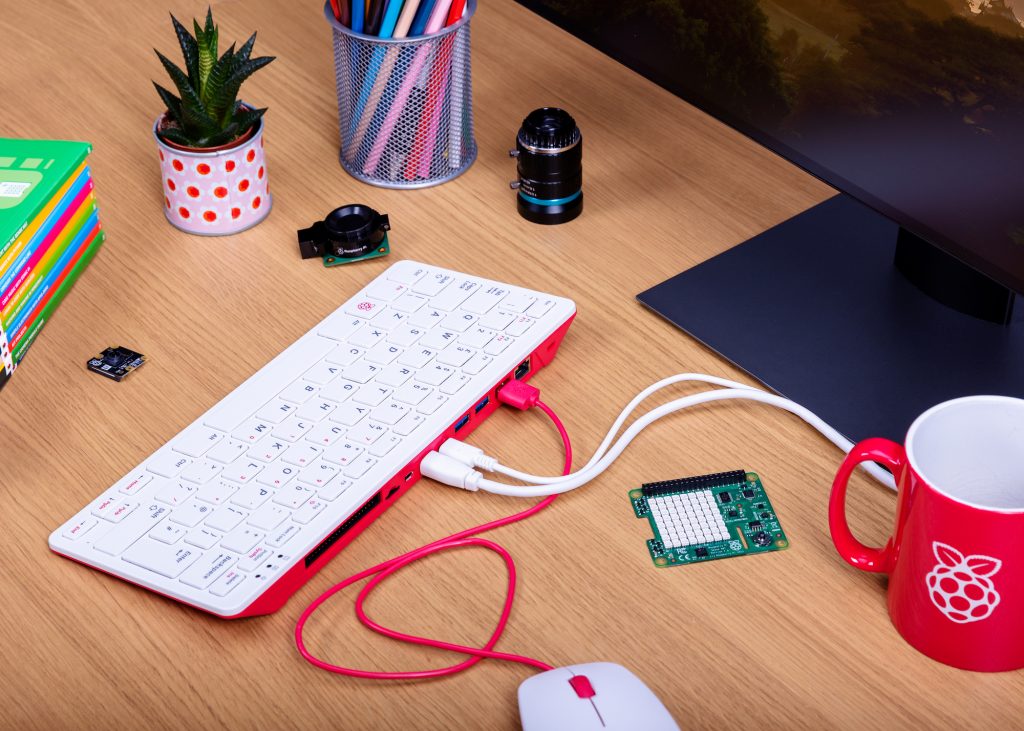 Featuring a quad-core 64-bit processor, 4GB of RAM, wireless networking, dual-display output, and 4K video playback, as well as a 40-pin GPIO header, Raspberry Pi 400 is a powerful, easy-to-use computer built into a neat and portable keyboard.
It's a Raspberry Pi. It's a keyboard.
A Raspberry Pi 400
It's a Raspberry Pi designed into a keyboard.
Raspberry Pi 400 incorporates a purpose-built board based on Raspberry Pi 4. Featuring the same powerful processor, Raspberry Pi 400 has specially designed thermals to keep your computer cool and silent while you're hard at work.
The GPIO pins remain accessible, so if you want to explore beyond the desktop, you can connect components and prototype your projects.
This is the kit you're looking for
Your personal computer kit comes with a mouse, power supply, micro HDMI to HDMI cable, and SD card preloaded with Raspberry Pi OS. There's also the official Raspberry Pi Beginner's Guide to help you get the most out of your new computer.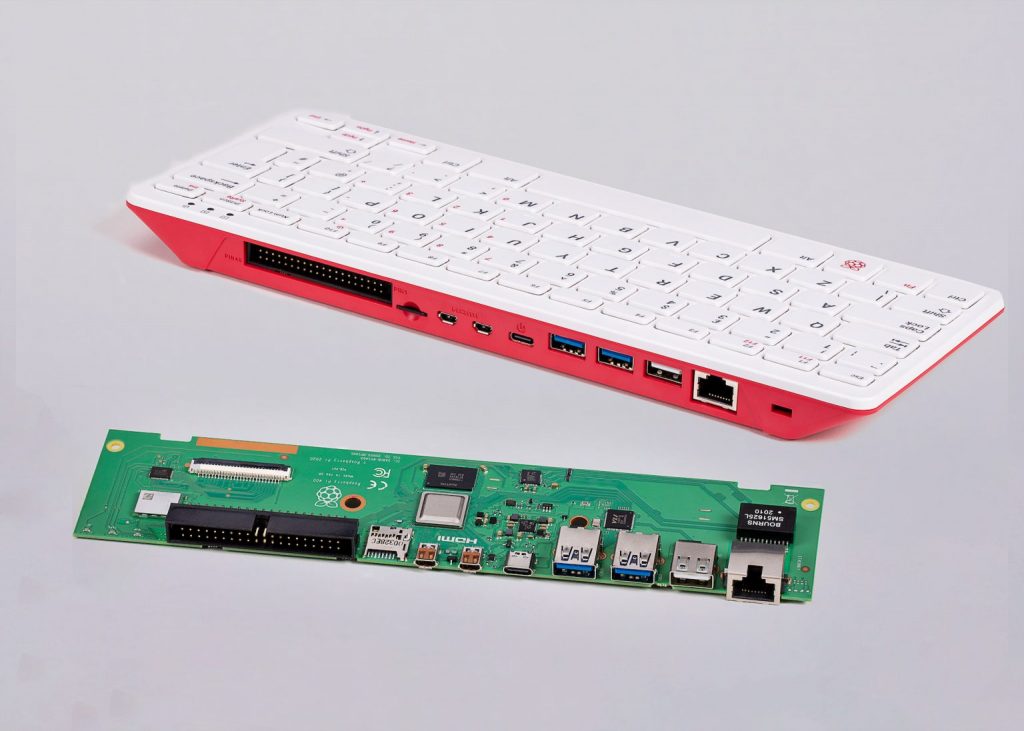 We're speaking your language
Keyboard keys for various typed characters, from the different languages supported by Raspberry Pi 400
As well as our UK and US English keyboard variants, Raspberry Pi 400 is available in Spanish, French, German, and Italian variants, with more to come.
Raspberry Pi OS
Edit documents. Organise your calendar. Get hands-on with programming. Connect with friends.
Raspberry Pi OS is our official supported operating system, so you'll get the smoothest performance from your new computer while you get stuff done.
For teachers. For learners.
Raspberry Pi 400 is the perfect educational tool for students of all ages. Low-cost and portable, it is ideal for home study, and for teaching computing concepts like programming, physical computing, and networking.