Upcoming shopping dates at IKEA in Bangkok: 24-25 July 2021
You sit, and we shop IKEA products for you! From Bangkok to Phnom Penh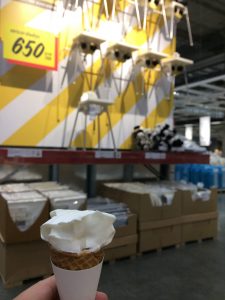 Every month, we help our customers order IKEA products from IKEA Bang Yai from Bangkok, Thailand, to Phnom Penh, Cambodia. Our shopping services also include: wrapping, packaging, and boxing.
We charge:
1)service fee of the product prices.
2)shipping service
3)free delivery to your doorstep in Phnom Penh
To order, please fill out the information on this web form. OR you can add your items to the cart on IKEA Thailand website, and download the PDF file and us to us at info at sweetmemorystore dot com. We'll then send you a quotation.
Note:
You pay 50% deposit to commit your order; remaining payment is upon delivery.
Usually, the shipment arrives to our Phnom Penh shop house one 10-14 business days after our shopping.
We don't accept fragile products (glass and mirror products)
We shop every month; we also shop on demand based on your preferred time (for large amount only).
Our loyal customers include Canadian International School of Phnom Penh (Olympia City Preschool branch), Delegation of the European Union to Cambodia, embassy staff, expats, and Cambodian nationals
"We can highly recommend this service. Any payments were confirmed straight away, we got updates of our ordered items and everything arrived safe in our place. The communication was easy. Even our special delivery to Sihanoukville was no problem. We highly recommend Sweet Memory Store," wrote Laura Christine Link, M.A.
Soziologin │ Trainer │ Human