Starting this August 2017, we're accepting your pre-orders for some selected IKEA products.
For your IKEA product pre-order, you pay only:
the product price
delivery fee
a small service fee
SLADDA
Bicycle, grey
Estimated price: ~USD888
Key features
– 25-year guarantee on the frame and 10-year guarantee on the belt drive. Read about the terms in the guarantee brochure.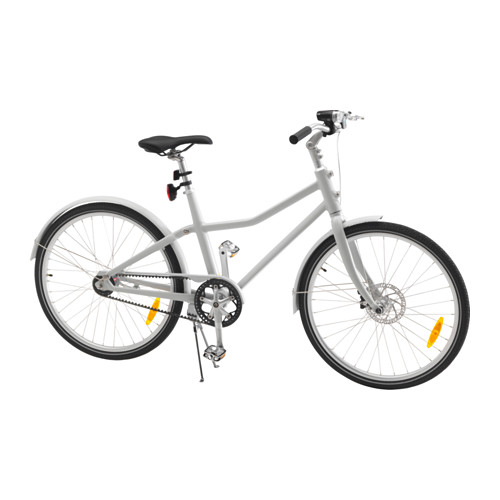 – This bicycle is powered by a belt drive, which is a rustproof, durable and maintenance-free alternative to a regular chain.
– The front disc brake and rear coaster brake gives efficient braking.
– The rustproof aluminium frame is coated with 2 layers of lacquer to make it extra resistant to scratching, road salt and mud.
– The aluminium frame makes the bike lightweight and easy to bring with you.
– The automatic 2-gear system is integrated into the rear hub, so there are no wires that rust, break or need regular maintenance.
– You can adjust the height and angle of the handlebar to suit your length but also in order to choose the riding position that suits you the best.
Product dimensions
Wheel size: 28 "
Length: 184 cm
Height: 115 cm
Max. load: 160 kg
Weight: 16 kg