Description
Clock/thermometer/alarm/timer
$15
Each side of the clock performs different functions. Just flip it for time/date, alarm, temperature or timer. It doesn't take up a lot of space and it's simple to use – even while half-asleep in bed.
It's quick and easy to switch between 4 functions – time and date, temperature, timer, and countdown – just by turning the clock to a new side.
Good to know
We recommend using alkaline batteries in the clock.
Clean with a duster.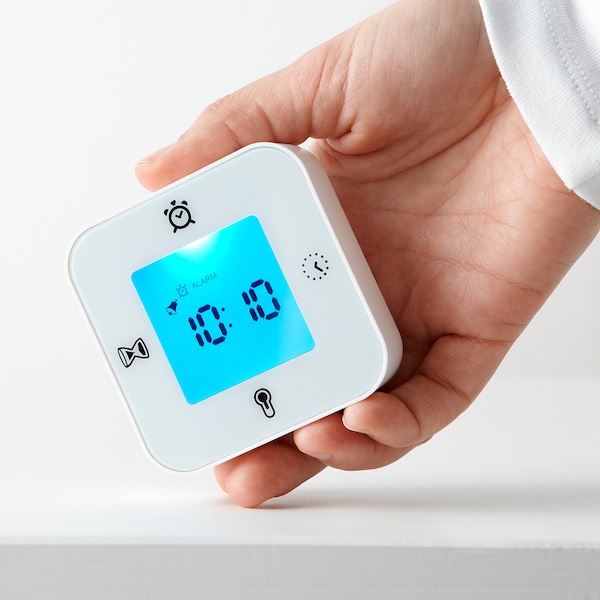 Sold separately
Batteries are sold separately; 2 pcs LR03 AAA 1.5V required.
Product dimensions
Width: 7 cm
Depth: 3 cm
Height: 7 cm