Description
Placing a monitor at the right height relieves strain on your back and shoulders. This monitor stand with storage supports productive working, studying and creating – and helps keep the desk neat and tidy.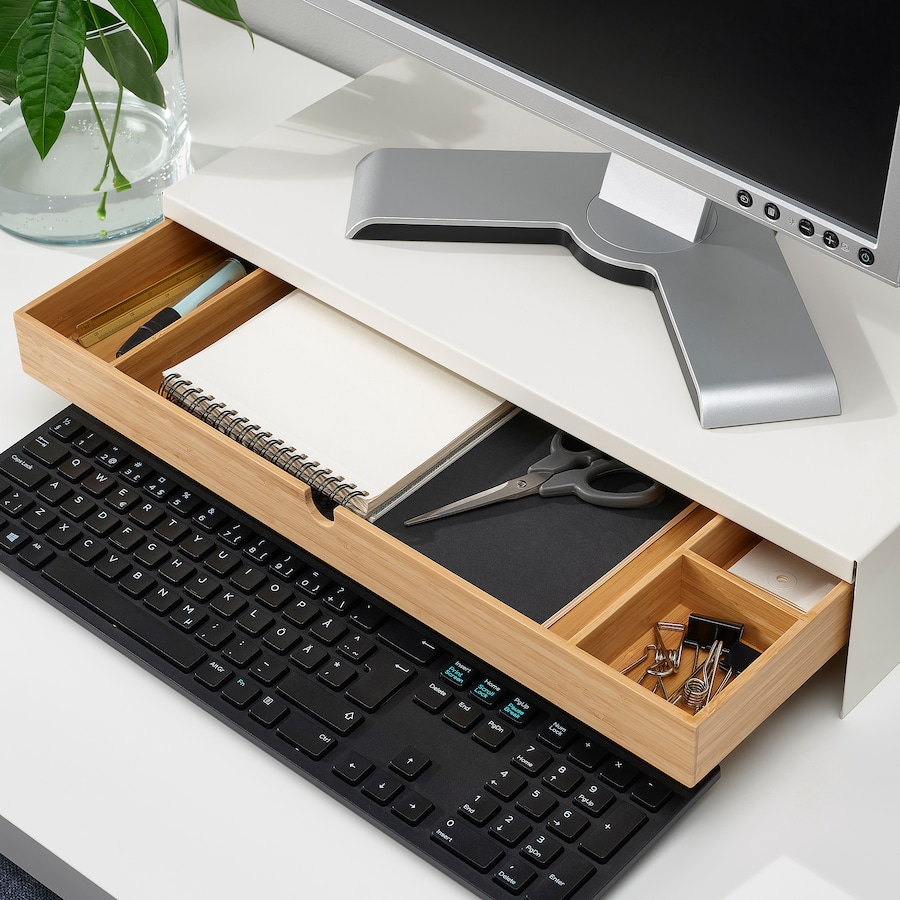 By placing the monitor at the right height, you relieve strain on your neck and shoulders. An easy-to-use and practical ergonomic solution.Takes up little space on your desk while providing practical storage, an easy way to keep your workspace tidy.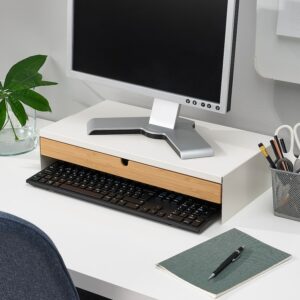 Great storage in the drawer and compartments for things like pens, notepads and USB sticks that you want to keep organised and close at hand on your desk.This monitor stand has a clean, simple expression combined with natural bamboo that softens the look and adds a warm feel. Bamboo is a durable material that creates a cozy feeling and a nice contrast against the white aluminium frame.The space under the bamboo drawer is perfect for storing the keyboard – just slide it in when not in use.A small opening in the back allows you to manage cables, so the back area of the desk doesn't look messy – ideal in an open plan office or at home.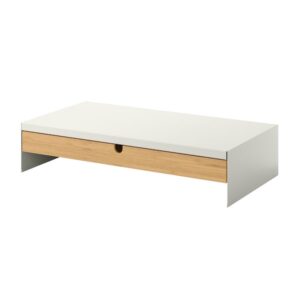 Designer
Francis Cayouette
Materials:
Stand:Steel, Epoxy/polyester powder coating
Box:Bamboo, Fibreboard, Bamboo veneer, Clear polyurethane/acrylic lacquer
Wipe clean with a damp cloth.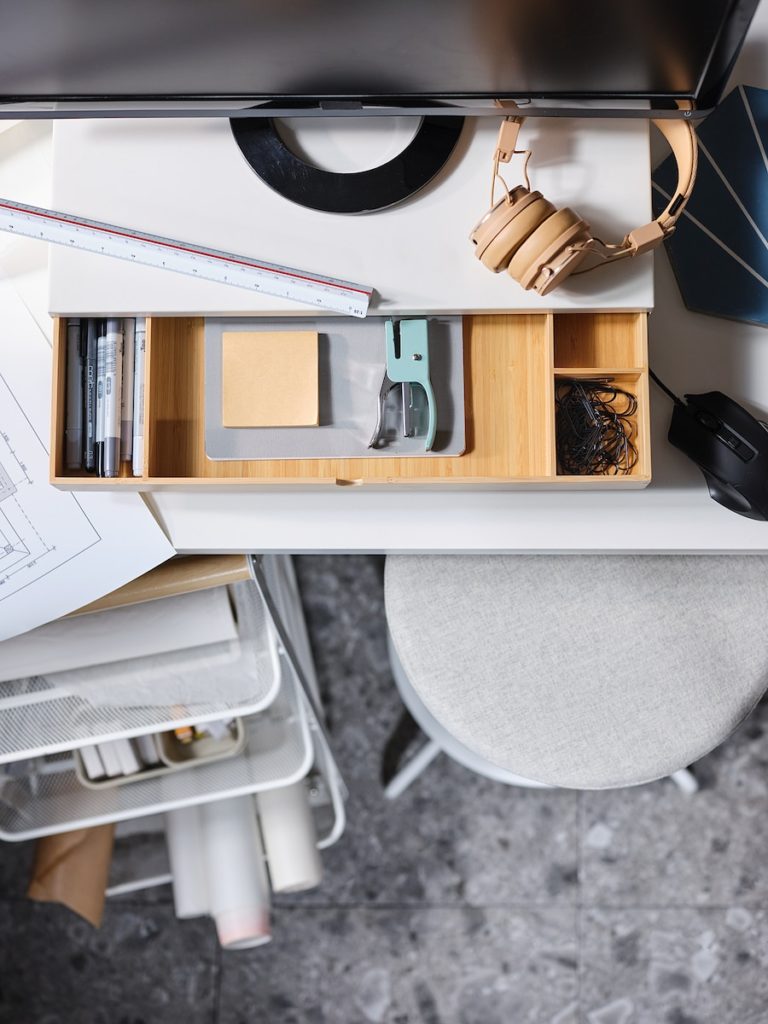 Width: 26 cm
Height: 12 cm
Length: 48 cm
Weight: 2.85 kg
Package(s): 1