$2.50 [in stock]
With this OTG cable, you can connect any device with micro USB port to external keyboard or mini speakers or USB flash drive: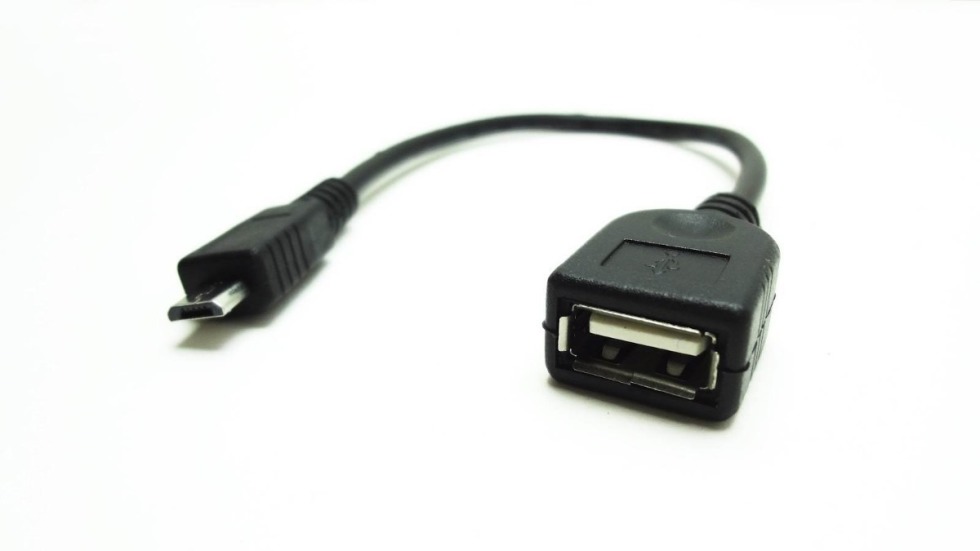 High quality USB 2.0 Micro-B host OTG cable
Standard USB Micro-B host cable, need your machine support usb host OTG function.
For: Tablet, Nexus 7, GPS, MP3, MP4, PDA, MOBILE, PHONE, PMP and more.
All micro USB devices with USB Host or USB-OTG Function are supported.
The Micro-B plug is for OTG device and also for power charge.