$49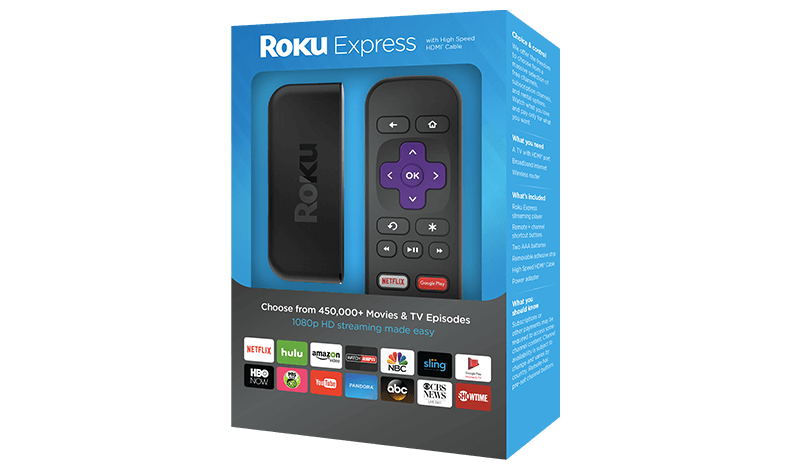 Roku Express is the affordable way to start streaming to the big screen or make every TV in your home smart. There are no monthly equipment rental fees for owning a Roku Express. And with unbiased search you can find where entertainment is free or see results ranked by price across top channels.
What makes every Roku® streaming player great
Amazing content. Endless choice.
Stream just about anything – movies, TV shows, live sports, news, and music. With 500,000+ movies and TV episodes to choose from, entertainment is on your schedule. Find popular choices that you can rent, buy, subscribe to or watch for free.
Streaming made simple.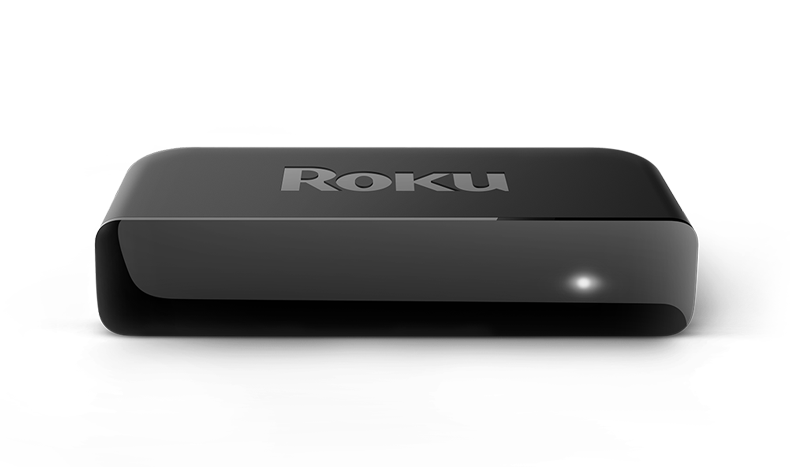 Roku players make streaming a snap. Just connect to your wireless network and your TV. Create a Roku account to easily sign up for free trials, subscribe, rent or buy. An intuitive interface, a simple remote, and a convenient mobile app for iOS® and Android™ make it easy to find what you want to watch.
Unbiased search across top channels.
From the latest movies and shows to cult classics, find where your favorites are free or cheapest to watch with unbiased search across top channels. Search through a wide selection of paid or free channels — by actor, title, or director — using your Roku remote, Roku mobile app, or voice search.
Follow your favorites.
With Roku Feed™, you can follow movies, TV shows, actors, and directors and get automatic updates when new content is ready to stream or when the price drops.
Take it on the go
Move your Roku player to different TVs in your home or take it to a friend's house. Hotel & Dorm Connect* even lets you stream on the go, in your dorm or hotel room. Just bring your Roku remote, power adapter, and your smartphone, tablet, or laptop with a web browser to connect your player, sign in, and start streaming.
Mobile experience
The Roku mobile app
Turn your smartphone or tablet into a convenient streaming companion. Use your mobile device as a fully functional remote control and so much more!
Get the Roku Mobile App for your iOS® or Android™ devices.
Search
Searching on your phone has never been easier. Use your voice to say what you're looking for or use your mobile keyboard to type. Get fast and comprehensive results by title, actor, or director. And quickly start movies or shows on your TV from the app.
Discover new favorites
Never spend another minute wondering what to watch next. Simply tap the "What's On" tab in the Roku mobile app for iOS® or Android™ to turn your phone into your very own entertainment guide. What's On brings you a hand-picked selection of movies and TV shows available to rent, buy or watch for free so you'll always have epic blockbusters and binge-worthy shows at your fingertips.
Private listening
Audio is key to your entertainment experience, but you can't always turn the volume up high. This feature lets you listen as loud as you like while keeping things quiet for everyone around you. Use your smartphone or tablet and the Roku mobile app to enjoy private listening anytime via your headphones.
Share photos and more on your TV.
Easily share photos, videos, and music from your compatible smartphone or tablet right to your TV. Enjoy fantastic slideshows and movies starring you and your friends and loved ones. You and your friends can even share and enjoy photos from your mobile devices on the big screen at the same time.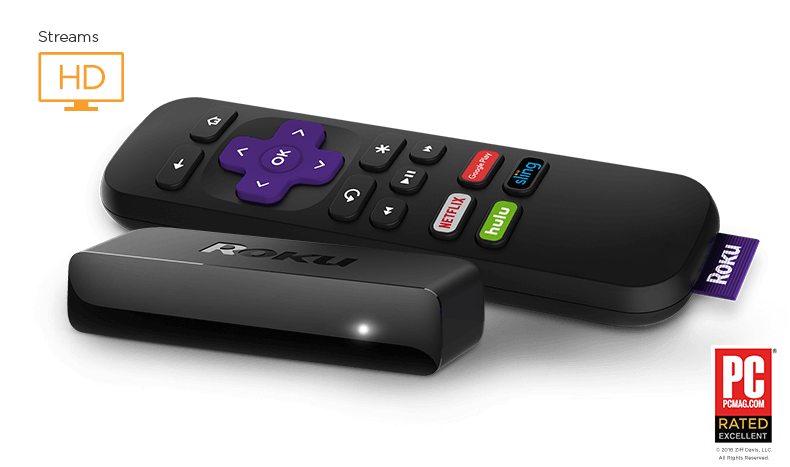 Roku Express specifications
What's included
Roku Express streaming player
Remote with channel shortcut buttons
Two AAA batteries
Removable adhesive strip
High Speed HDMI® Cable
Power adapter & Micro USB cable
Networking
802.11 (b/g/n compatible) with WEP, WPA, and WPA2 support
Video outputs
720p
1080p
Video Up-conversion
Up-scaling 720p to 1080p on HD TVs
Audio features
Dolby Audio pass through via HDMI®
Remote control
Roku standard IR remote with channel shortcut buttons
Streaming player includes IR receiver (compatible with various universal remotes)
Power consumption
Less than 2.4W (typical) when streaming
Power input
5V – 1A
Size
1.4 x 3.3 x 0.7 inches
Weight
1.3 ounces