PiTV Box: $89
Watch global TV channels + Khmer TV channels
Raspberry Pi 3B Media Centre Kit
Just hook everything up to your TV or a HDMI monitor and away you go!
Everything you need to get going right out of the box!
Kit Includes:
Latest Raspberry Pi 3 Model B (64bit Quad Core, 1GB RAM)
MicroSDXC EVO Memory Card w/ Adapter 32GB (pre-installed)
Official Raspberry Pi 3 Case
5.1V 2.5A international power supply
HDMI cable
Mouse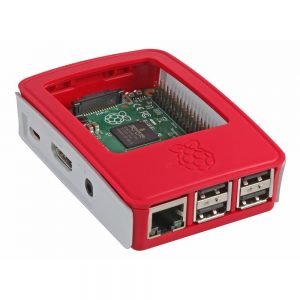 Simple and easy to use
This fully-featured media center lets you stream video from a hard drive on the network and supports AirPlay, Apple's proprietary video and audio streaming system.
FAQ:
How do I upgrade my TV Box's storage?
You can add external storage by popping in a micro SD card or a USB hard drive. This storage can be automatically shared across your home network.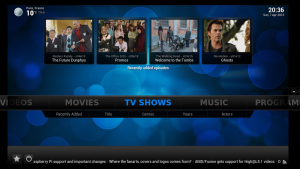 Can I play video files?
You can copy video files onto your Pi's SD card, or put them on a USB stick or external hard drive. To play these files, simply choose VIDEOS in the slider on the main screen, then Files, and you should see your inserted media in the list of sources. Select your device and you should be able to navigate it like you would on a computer. Find the desired video file, select it and it will play.
Which video formats can I play?
The TV Box can play a multitude of video formats, including MPEG-2, VC-1, H264, H265 / HEVC and 10-bit HEVC. It can play all popular containers such as MKV, MP4, MOV, WMV, TS, M2TS etc.
Can I connecting a network drive?
You can connect to a network device such as a NAS (Network Attached Storage) on your local network by using a wired connection. Connect your Raspberry Pi to your router with an Ethernet cable. To connect to the device, select VIDEOS from the main screen and click Add Videos…
Can I install the same software and use the same plugins I've used on other Kodi devices, such as Raspberry Pi?
Yes. With the PiTV Box, you'll be able to use the same software and plugins you have used on other devices. You'll also feel right at home as soon as you get your device.
What are Add-ons?
Add-ons provide extra functionality or enable connection to web services like YouTube.
How do I control the PiTV box?
You can use a keyboard and mouse with the PiTV box, a TV remote with a USB receiver, or even use a presentation clicker with directional buttons. You can also use the app on your smartphone. Once configured to connect to your PiTV's IP address, you can use the on-screen remote control or browse the files from your phone and select what to play.