LaCie Rugged Mini
In stock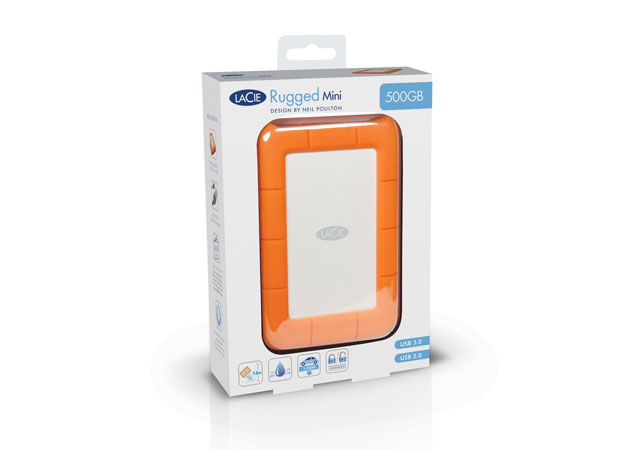 USB 3.0 | USB 2.0
Rugged Design. Mini Size.
Shock-, rain-, and pressure-resistant
USB 3.0: up to 4x faster than USB 2.0
Maximum Reliability
The LaCie Rugged Mini Hard Disk shares features with our popular Rugged Hard Disk, like shock resistance, drop resistance, and a rubber sleeve for added protection. But with the Rugged Mini, we've gone a step further: it's also rain-resistant, and pressure-resistant-you can drive over it with a 1-ton car, and it still works! Its small size makes it perfect to take with you wherever you go, and its Rugged exterior provides protection against accidental drops, shock, or pressure.