Black Pepper: 0.50 kg = $24.00
Black Pepper: 1 kg = $47.00
[free delivery]
We source our Kampot Pepper products directly from our partner who owns a sustainable energy pepper farm in Kampot.
Kampot Pepper is the first Cambodian product to benefit from the World Trade Association status of Protected Geographical Indication, like – to use well-known examples – Champagne from the region of the Champagne in France, or Parma Ham from the Italian town of Parma.
What is the best pepper in the world?
This is Kampot pepper from southern Cambodia, a thing of culinary legend regarded by gourmands as the best pepper in the word.
Why is Kampot pepper the best?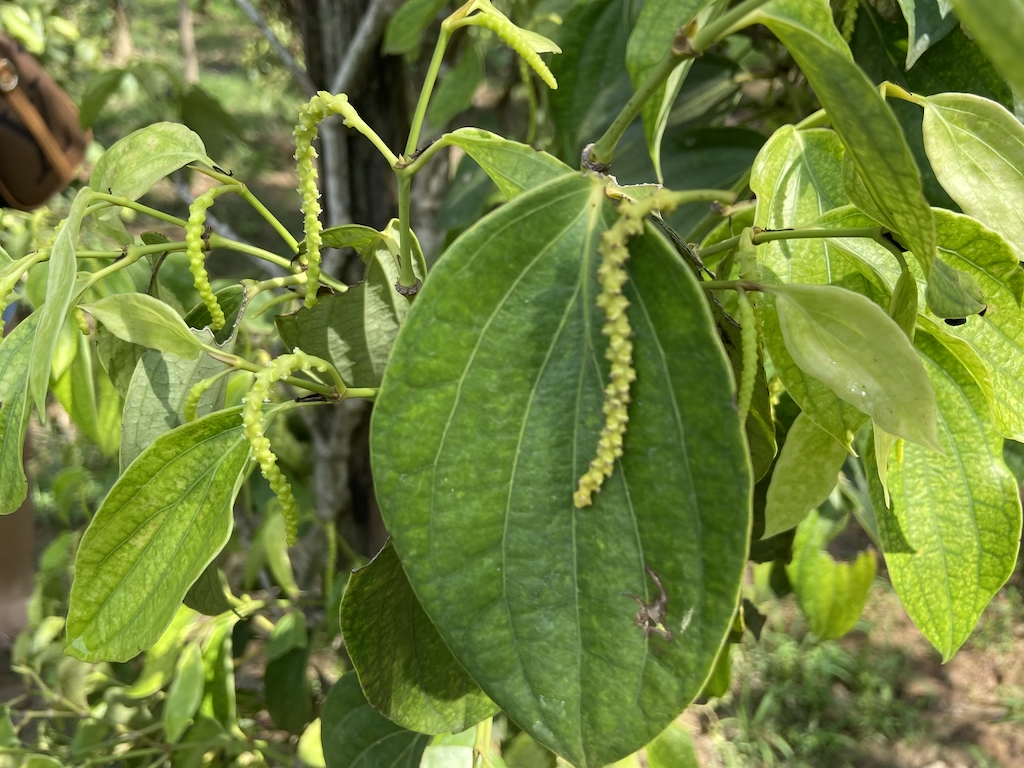 It grows best at the foot of the mountains because of the quartz in the soil. Kampot pepper delivers strong yet delicate aromas. Its taste, which can range from intensely spicy to mildly sweet also reveals floral and citrus hints.
Kampot pepper has a unique flavour and smell distinguishing it from other types of peppercorns. The hot taste also has slight flavours of eucalyptus and mint.
About our Kampot pepper:
The farm is a member of the Kampot Pepper Promotion Association. All members follow the guidelines of the French organization EcoCert – we are certified to follow ecologically oriented procedures: we do not use chemical fertilizers, nor do we use chemical insecticides to control insects which do damage to the pepper plants, but we use the leaves and seeds of some local plants to make our own insecticides. We also do not use chemical fertilizers, but only the excrements of cows and bats.