+ free delivery
HERO6 Black automatically sends your footage to your phone where the app turns it into a QuikStory-an awesome edited video.
With 4K60 and 1080p240 video, HERO6 Black delivers 2x the performance compared to HERO5 Black. With an all-new GP1 chip optimized for GoPro capture, HERO6 Black delivers vastly improved image quality.
With our most advanced video stabilization yet, HERO6 Black captures super smooth footage, whether it's handheld or mounted to your gear. HERO6 Black is waterproof to 33ft (10m) without a housing.
Now featuring touch zoom and an updated UI, the 2-inch display makes it easy to frame shots, change settings and play back footage.
Featuring 5GHz Wi-Fi, you can copy photos and videos over to your phone 3x faster than with HERO5 Black.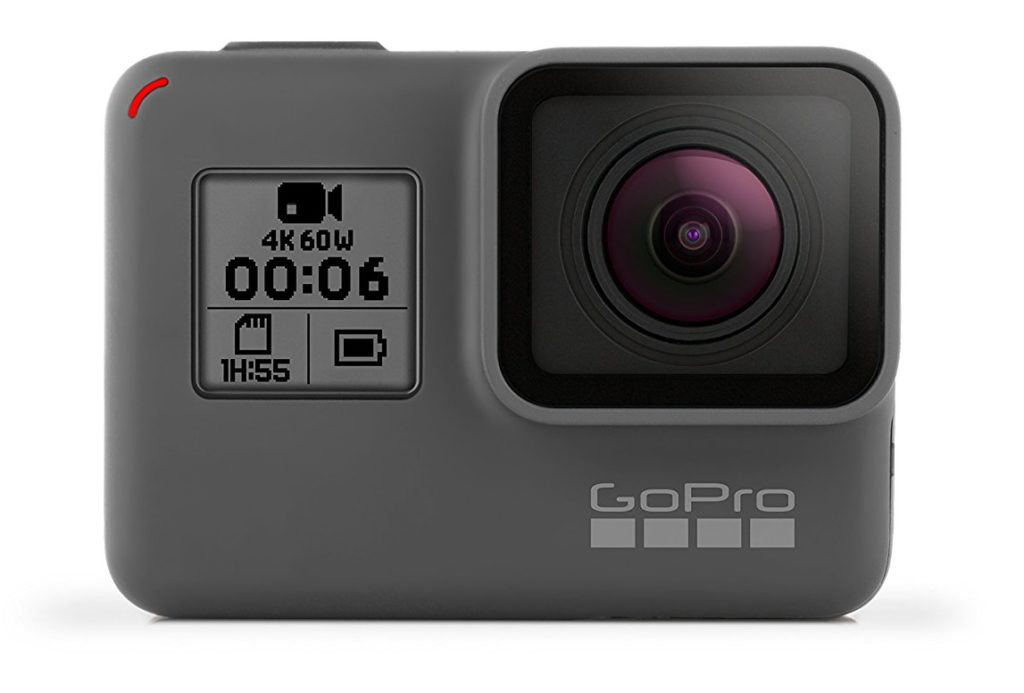 GoPro HERO6 Black
HERO6 Black transforms your adventures into incredible QuikStories right on your phone(1). With its all-new GP1 chip, next-level video stabilization and 2x the performance(2), looking good has never been so easy. Add voice control and a durable waterproof design, and HERO6 Black is the ultimate GoPro for sharing life as you live it.
(1) QuikStories requires the GoPro and Quik mobile apps, available free for iOS and Android. To create a QuikStory, your HERO6 Black must be connected to the GoPro app.
(2) Compared to HERO5 Black.
– Video: 4K60 / 2.7K120 / 1440p120 / 1080p240 and more.
– Photo: 12MP / 30 fps Burst.
– Waterproof to 33ft (10m).
– Updated voice control.
– 2-inch touch display.
– Advanced video stabilization.
– Built-in Wi-Fi + Bluetooth technology.
– HDR photo capture.
– 3 microphones.
– GPS + data overlay (The Quik desktop app is required to add GPS data overlays to your videos. Download it for free at GoPro website).
– QuikStories enabled.
– Auto upload to the cloud with GoPro Plus5.
– RAW photo capture.
– Linear, Wide and SuperView Fields of View (FOV) for photo and video.
– HDMI with 4K playback.
– RAW audio track.
– Protune for photo and video.
– HiLight Tag.
– SuperView.
– Auto Low Light.
– Auto Image Rotation.
– Single Photo with press and hold for continuous capture.
– Burst Photo.
– Night Photo.
– Video Looping.
– Time Lapse Photo.
– Time Lapse Video.
– Night Lapse Photo.
Technical Details
Color Black
Item Dimensions 1.26 x 2.44 x 1.75 inches
Item Weight 0.26 pounds
Lithium Battery Voltage 3.7 Volts
Shipping Weight 1.06 pounds