ស្រស់ស្រាយជាមួយនឹងគុណភាពទឹកល្អឥតខ្ចេាះគ្រប់វេលា ជាមួយនឹងបច្ចេកវិទ្យា BWT (Best Water Technology) Enjoy perfect water quality around the clock with BWT
#1: BARRIER EXPERT STANDARD in-line system
($199: for order and free delivery)
Product info:
The system is tested and certified by the Water Quality Association according to NSF/ANSI 53 standard for reduction of cadmium, copper, and mercury.
Complex 3-stage treatment
Removes active Chlorine, organic pollutants and heavy metals
One-Touch Technology: replace the cartridges with one move
Smart-Lock technology: cartridges are locked while under pressure
Push-in fitting system: no leeks, guaranteed
Safety and efficacy of tap water purification
Faucet included
2 years warranty
Lifetime: 10 000 liters, which means clean water for around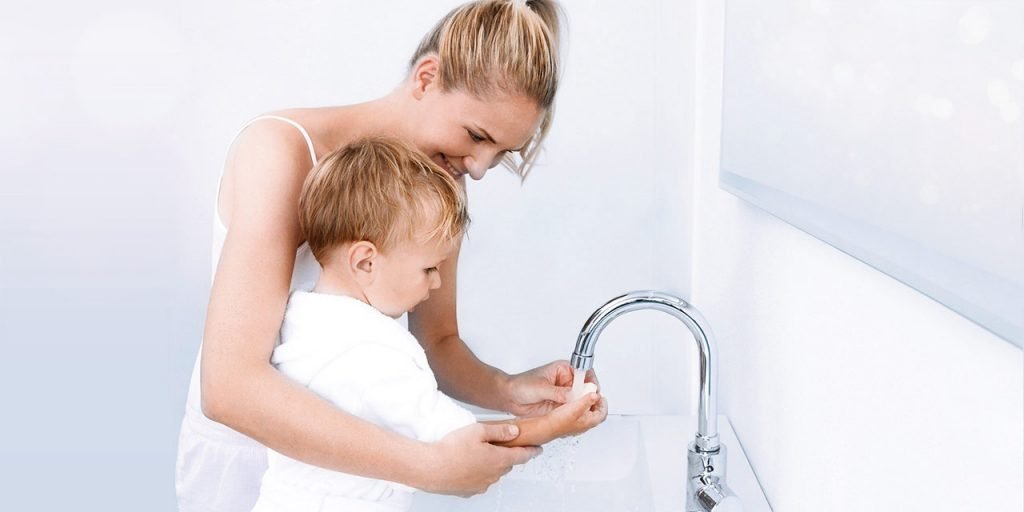 Pack of 3 STANDARD FILTER CARTRIDGES (15 USD)
Hermetic tread that eliminates unfiltered water to enter
Silver impregnated coconut activated carbon prevents bacterial reproduction
Coconut activated carbon removes clorine and other contaminents
Ion-exchange resin removes heavy metals and iron
Sediment filter for particle impurities removal
NanoPlus Technology for increased sorbtion capacity
Filters 350 liter of tap water per cartridge
Perfect Drinking Water Hygiene
You're in safe hands with a BWT domestic water filter, because it protects the pipework and therefore ensures clean, safe drinking water in your home. BWT Pearl Water systems will provide moments of true wellbeing as you are pampered from morning 'til night with silky-​soft Pearl Water. BWT also supplies top-​quality heating water to ensure that your heating system runs efficiently and your home is always cosy and warm.