$49 (available for order/delivery)

ឧបករណ៍ចម្រោះទឹកផ្កាឈូក បំបាត់ភាពមិនស្អាត ក្លរីន ដែលមានគ្រោះថ្នាក់នៅក្នុងទឹកក្នុងពេលងូតទឹក។ វាការពារការវិវត្តនៃប្រតិកម្មអាឡែហ្ស៊ីនិងការរបកស្បែក។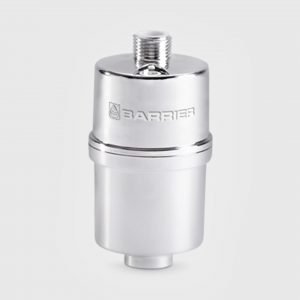 The BARRIER Comfort filter removes harmful chlorine impurities in water during taking shower. It prevents the development of allergic reactions and skin desquamation.
Features :
Safety and efficiency Special sorbent fights effectively against active chlorine.
The use of the BARRIER Comfot favors slowed skin tightness after taking a shower.
Reduce directly absorbtion of chlorine
Cartridge Life : about 120 days for 2 persons, about 90 days for 3 persons and about 60 days for 4 persons which depending on te quality of water source.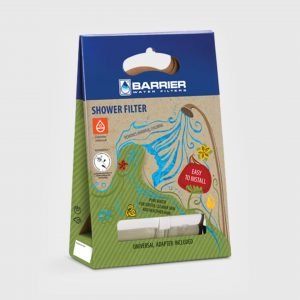 Dimension: 5x7x23 cm.
Weight : 0.4 kg.
Dimension : 5x7x23 cm.
Colour : Silver
Country of Brand Origin : Russia
Manufacturing : Russia
Material : plastic Silver color